Does your pet have what it takes to be the first-ever TBR Mascot? Are you always sharing photos of your pets and having people exclaim over how adorable they are? Well now is their chance to prove their stuff! REALTORS® and Affiliates, enter your pet into the TBR Mascot for a Year fundraiser!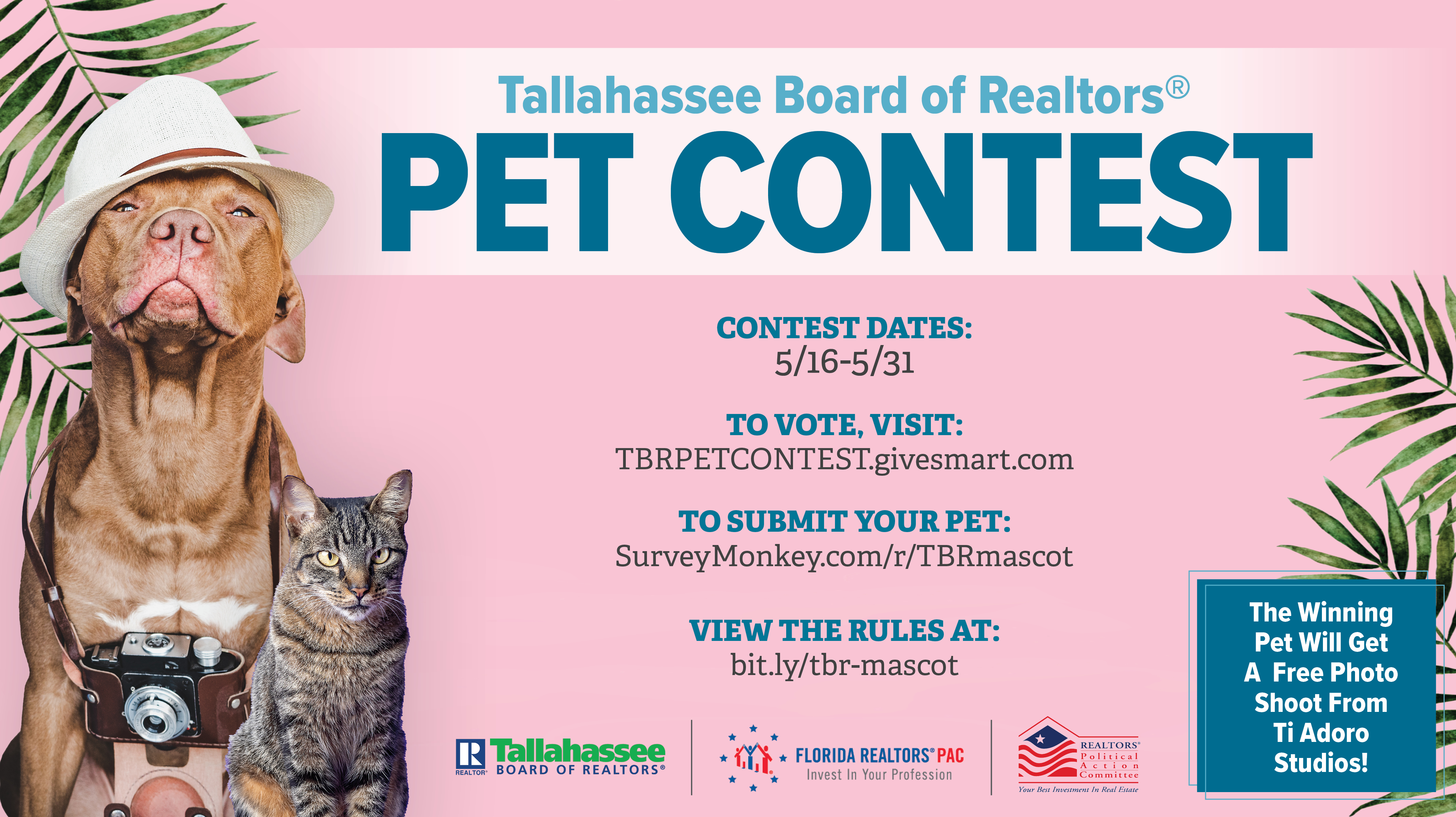 The Mascot will appear in TBR ads, emails, newsletters, and other TBR communications. Where possible, TBR will arrange a short photo and/or video shoot to showcase the new Mascot once voting has concluded. Special thanks to Alena Johnsen at Ti Adoro Studios for donating the photo shoot for our winner!
Fundraiser open only to TBR REALTORS®, Affiliates, and staff.
Enter now, because voting begins May 16th and runs through May 31st!
FOR COMPLETE RULES AND ENTRY FORM: pdf TBR Mascot for a Year (235 KB) (Members-only, must login to view.)